USGenWeb Project

MACON COUNTY ILGENWEB


Part of
The ILGenWeb Project
and
The USGenWeb Project



CELEBRATING ILLINOIS' 200TH BIRTHDAY IN 2018!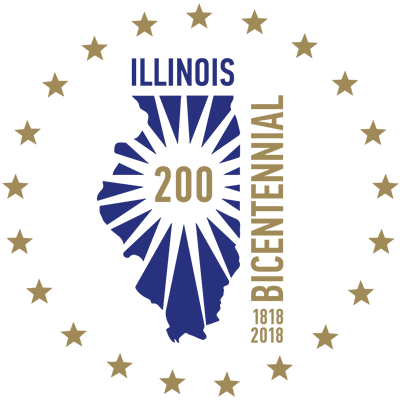 Macon County was formed from unorganized part of Illinois and the north end of Shelby County in 1829. It was named for Nathaniel Macon who lived and died in North Carolina. Unlike many counties, there is no prior county area that would have pre 1829 records. Macon County has marriage records dating to 1829, birth and death records to 1877, court and county board records to 1829, probate records to 1831 and deeds to 1827. Note that birth and death records were not mandated until 1916 and may be incomplete before that time.
My name is Cheryl Rothwell and I am the County Coordinator for Macon County ILGenWeb. Gayle Pace Jones and earlier County Coordinators have created an excellent resource for researchers. I am a graduate of a Macon County High School but I don't live there. To that end I am looking for assistance with Macon County. If you know Macon County and would like to help out please contact me.
| | |
| --- | --- |
| Search Macon County | Google Search Box |
| only search Macon County ILGenWeb | only search Macon County ILGenWeb |
GREENWOOD CEMETERY
Kevin Crouch has created a new project for Greenwood Cemetery. It's much more than just a listing of names of those buried in the historic old cemetery. He is collecting information on each person. There are approaching 19,000 burials so it won't be completed for awhile but it is well underway.
It is believed the area was originally a sacred burial grounds for Native Americans. When settlers arrived they began to use it as their cemetery. In 1857 the cemetery was incorporated as Greenwood Cemetery. Much of Decatur's history can be found in the burials and stories. Greenwood Cemetery is located at 606 S. Church Street, Decatur.
Check out Greenwood Cemetery HERE and come back regularly to follow the progress of this great project.
MACON COUNTY RESOURCES
PLEASE NOTE: Links to web sites that are not part of the USGenWeb Project are provided for your convenience and do not imply any endorsement of the web sites or their contents by The USGenWeb Project or its members. Neither The USGenWeb Project nor its members are responsible for the contents of any "third party" web site which you may access from a link on this web site.
Always Practice Good Internet Etiquette - the many researchers who have submitted information and photos to this website take great pleasure in sharing with others. Please respect their years of hard work by never posting someone else's info on other websites without: 1)asking for permission first, and 2)always give proper credit.
MORE MACON COUNTY RESOURCES
LINKS TO NEIGHBORING COUNTIES
Moultrie Co. || Sangamon Co. || Piatt Co.

DeWitt Co. || Logan Co. || Christian Co. || Shelby Co.
GENWEB PROJECT LINKS
ILGenWeb Page || USGenWeb Page || WorldGenWeb
ILGenWeb Archives - Macon County || USGenWeb Archives


USGenWeb Census Project || USGenWeb Census Images

USGenWeb Court Cases || USGenWeb Church Project

USGenWeb Maps Project || USGenWeb Marriages Project

USGenWeb Naturalizations Project || USGenWeb Obits Project

USGenWeb Penny Postcards Project || USGenWeb Pensions Project

USGenWeb Special Collections || ILGenWeb Tombstone Project

ILGenWeb Counties Map
USEFUL LINKS ON THE INTERNET
This page is "Macon County ILGenWeb" on the Macon County, ILGenWeb site. The address of this page is http://macon.illinoisgenweb.org.
All materials contained on these pages are furnished for the free use of individuals engaged in researching their personal genealogy. Any commercial use or any use for which money is asked or paid for any reason is strictly prohibited.